SUSPENSE THRILLER
The suspense will keep you glued to the pages as you walk in Maddie's shoes and discover that she is the target of a killer who's made her end his reason for living.
This book is is fast-paced and aimed for adult readers; however, it is void of profanity and sexual content.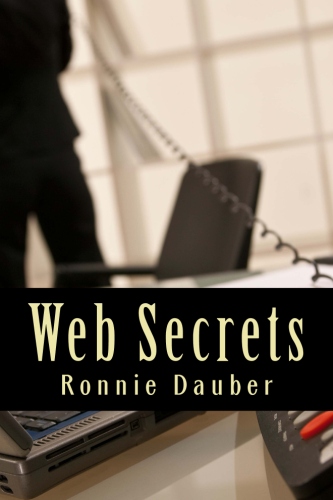 $ 7.99 USD
Madison is heartbroken when her long time companion, Max, a male terrier that she loves, dies from an unknown poison. She tries to find out how he died and this leads her into a tangled web of lies and deceit. As she is investigating his death, only months after her brother was mysteriously killed, several of her friends begin to disappear one at a time, and her mother's health goes downhill, all while she is trying to save her failing marriage. She has no one to turn to for help after a while except for a mutual cyber friend of her and her husband. It is through his investigations to help her that she discovers that through it all, she is the target of an anonymous killer.
Web Secrets is a fast-paced fiction novel that will keep you glued to the pages as you walk in Maddie's shoes and try to find out who is trying to kill her and why. But things are not always as they seem, as Maddie soon learns when her life is turned upside down in her efforts to save her mother from being the next victim.
This book is available at all Indigo/Chapter stores, Walmart stores, Apple and iTune stores, Barnes & Noble stores, Smashwords, as well as all Amazon stores including AMAZON.COM.
© Copyright Ronnie Dauber, author