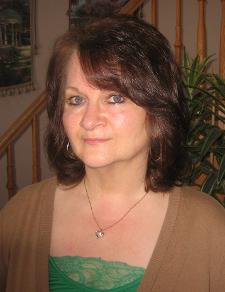 RONNIE DAUBER, AUTHOR
There is no greater honor than to use your talents and share God's love with others!
My name is Ronnie Dauber and I'm a Canadian, Christian author. I live in Ontario, Canada with Eric, my husband and best friend, and our seven children and 18 grand children. Writing has been my passion since I was a child, winning my first award at the age of 12, but it has never been so important to me as it has been these last few years. What began as an enjoyable hobby has become my greatest desire, to share the gospel of Jesus with as many as I can.
I was a stay-at-home mom for years, deeply involved in the church and a dedicated Sunday school teacher. When our youngest child was in high school, I returned to college to earn my diploma in business administration and common law. After employment in an insurance office, I earned my certificate in court reporting and became a court reporter in the Federal Court where I stayed for two years, and then in Provincial Court when I spent five years in the Small Claims Court as clerk and reporter. I was about to endeavor a new career as a paralegal when a car accident changed my future. I was forced to retire due to back and knee injuries that crippled my ability to walk without pain.
I was stressed at the onset of my early retirement, but then began to ask God why this happened and what did He have planned for me. That's when I decided that it was time to do what I'd always wanted to do, and that was to write. I joined a couple of online writing agencies and wrote over a thousand articles, but it wasn't what I really wanted to do for the rest of my life, so I returned to college, and this time earned my diploma in literature and book writing. That's when I began to write the Sarah Davies series (four outdoor adventures, fast-paced and packed with action). Then I wrote Web Secrets, which is an adult suspense thriller. I had a dozen books inside my head just waiting to be released, but then I became ill.
It was soon discovered that I had uterine cancer, and after major surgery, more cancer was found in my lymphatic system—this was not good! In fact, I was given five months to live without chemo, and about a year of torment with chemo. I remember how stunned I was and how I just sat in my chair and stared out at my gardens in total depression. It took me a few days to snap out of it and realize that I wanted to live! So, I turned to God and put my life in His hands. And God was faithful. He healed me! I went through the process of therapy with a Naturopathic cancer doctor and it wasn't the greatest experience, but I made it!
Today, 10 years later, my life is dedicated to God and my purpose is to share His love and grace with others. God's mercy and kindness fights for me every day because there are times that the pain from the accident is overwhelming, and walking freely is becoming a faded memory. But I have a positive future because I know where I'm headed, and it has become my greatest burden to be a watchman (girl) and warn people that Jesus is about to return! I can live through the pain because I know what lies ahead, but my greatest fear is that so many don't know Jesus and will die lost. So, as God inspires me to write, I will write.
My focus—my burden—is to encourage people to turn to Jesus because with Him, all things are possible! He gives peace that no one can understand unless they have it, and with His love and His peace and the hope of eternity with Him, life is good!
I will continue to write books and maintain my Christian blog as long as God allows me.
...ronnie dauber
© Copyright Ronnie Dauber, author